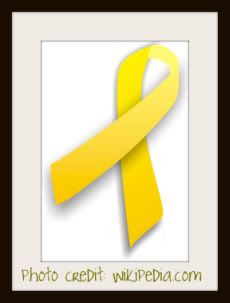 This is completely off topic and doesn't have anything to do with food but I just can't pass up this sad news. I'm a Filipino afterall and I care about my country.
Boq buzzed me while at work and asked if I read the news this morning. I asked what news? Before he was able to answer, I hurriedly checked GMANews.tv, and there it was.
MANILA, Philippines - Former Philippine President Corazon Aquino, icon of people power in the Philippines and around the world, passed away at 3:18 a.m. Saturday, her son, Senator Benigno Aquino III, said. The official cause of death was cardiorespiratory arrest.

The 76-year-old Aquino was diagnosed with colon cancer in March of last year and was treated with chemotherapy. Last May, she underwent surgery to remove parts of her colon and was brought to the Makati Medical Center in June due to loss of appetite. She never left the hospital, as her declining condition sparked a wave of emotion in the country and prompted the widespread appearance of yellow ribbons - on trees, car antennas, and even the Web.

- GMANews.tv
Former President Corazon Aquino, is fondly called Cory or Tita Cory by many. I feel the sorrow of her passing and I have three reasons why. Firstly, she was one of the major instruments in bringing democracy back in our Country thru a peaceful revolution in 1986 (famously known as EDSA People Power), three years after her late husband, Ninoy Aquino, was assassinated. The said historical episode of our Country brought great pride to us Filipinos. Secondly, I came from the family with high regard for Ninoy Aquino, because of his genuine love for our Country and courage to openly criticize the oppression and suppression happening then despite threats to his life. Everyone who loved Ninoy and attached to him in whatever way, I also adored. Thirdly, Tita Cory was my authentic kababayan, like her I was born and raised in Tarlac.
Tita Cory was known for always wearing yellow-colored attire. This color was the symbol of the EDSA People Power. Besides this fact, I thought maybe her yellow trademark was to symbolize her love for Ninoy whose favorite song was "Tie a Yellow Ribbon."
I present in this post a yellow ribbon in respect of Tita Cory (courtesy of Wikipedia.com) and I pray for the eternal repose of her soul. My prayers also go to the bereaved family and to my country, Philippines, for losing an icon.
Rest in peace Tita Cory.
For detailed information about the life and political career of Corazon Aquino please visit this
LINK
.